Other
---
SKU: cmp25030-009
Used for neck/shoulder jet control and waterfalls, as well as other applications - particularly suited to controlling outlets above water level where complete shut off is NOT desired to maintain flow of sani...
164 In Stock
SKU: hai31-4018gy
CLEARANCE SPECIAL 78mm long handle - suits Hydroair 1" valves with five point and notched caps. Suits shaft 10mm square...
45 In Stock
SKU: hai10-2310diamondgy
CLEARANCE SPECIAL 41mm hole size 63mm diameter cap with long teardrop Suits standard 1" / 25mm manifolds / pipe...
130 In Stock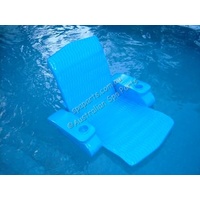 SKU: ww639-0126
2 ONLY High quality Softie floating pool armchair - blue Armrests and drinkholders Folds for storage Metal internal frame for strength and support Cannot waterlog even in the event of a tear Far Superi...
2 In Stock
SKU: ww675-0317
1 x Waterway Spa Stereo Speaker - Push down to pop up or lock down, rotates 360 degrees, 3 way speaker waterproof, weather, salt and uv resistant Dual 2" drivers - anti magnetic design Frequency response - 1...
9 In Stock
SKU: ww675-4007
Add a water feature to your spa - 6" sheet of water Waterway 6" Aqua Fall Assembly - Grey - spa waterfall low profile, 3/4"/20mm socket intake 3-12 GPM flowrate 6"/150mm wide waterfall slot overall length - ...
40 In Stock
SKU: ww675-4008l
Clear Aquafall waterfall for spas ( Pictured with seperately available 4 LED cable assembly from Sloan LED system glowing blue/green ) - Designed for LED or fibre optic illumination - particularly suited to ...
13 In Stock
SKU: ww510-6607
Wide mouth weir skimmer filter with side by side threaded 50 sqft filters. Inferior copies have been available for some time - A waterway filter will usually be marked with a W and/or part numbers Used exten...
12 In Stock
SKU: ww510-6707
Wide mouth weir skimmer filter with side by side twin filters on top of each other (4 filters total) Spa shell hole size required - 395mm wide x 230mm high. Overall faceplate dimensions - 450mm wide x 267mm...
1 In Stock
SKU: ww640-3487v
Waterway Hi Flo suction fitting with 1.5" 90 ell and integral vacuum break. The vacuum break MUST be correctly installed and active to achieve the specified 348 lpm flow rating. Flow rate WITHOUT the vac bre...
SKU: ww670-2807
Aromatherapy Canister for installation in Air Blower or Air Venturi systems. 3 Waterway fragrances available to suit this canister. MOST OTHER BRAND FRAGRANCES DO NOT PHYSICALLY FIT (including Sundance fragr...
32 In Stock
SKU: ww600-3047
Spa lip mounted 2" 3 way Waterway Plastics diverter valve to control water flow to spa jet regions/manifolds within the spa from the one pump. 2" / 50mm socket connections. 80mm hole size required...