Australian Spa Parts - Apple ios spa control systems - iPhone, iPad, iPod


THE MOST ADVANCED REMOTE ACCESS SPA CONTROL SYSTEM IN THE WORLD
Aeware in.xe, in.ye and in.xm2 spa control systems can be operated on your Apple iPhone, iPod, or iPad from within range of the spa wi-fi network, or from anywhere in the world.
You can download:
in.touch Home App from either the App Store or Google Play (free), or
in.touch World App from either the App Store or Google Play (approx. $5.00)

Mobile access via the in.touch application allows full spa functionality for pumps, blower, light, as well as temperature and filtration adjustment.
But it doesn't end there - you can also set economy cycles including settings such as 'Weekender mode' that only heats the spa on weekends, yet allows you to remotely access and change the temperature mid week from work if you want a spa other than the weekend. Not only does this function enable the most energy efficient running of the spa, but also maintains maximum convenience of a hot spa when you want it!
This Weekender mode is not available on the touchpad.
Mobile access via in.touch is perfect for commercial and holiday home installations enabling remote monitoring and adjustments as required.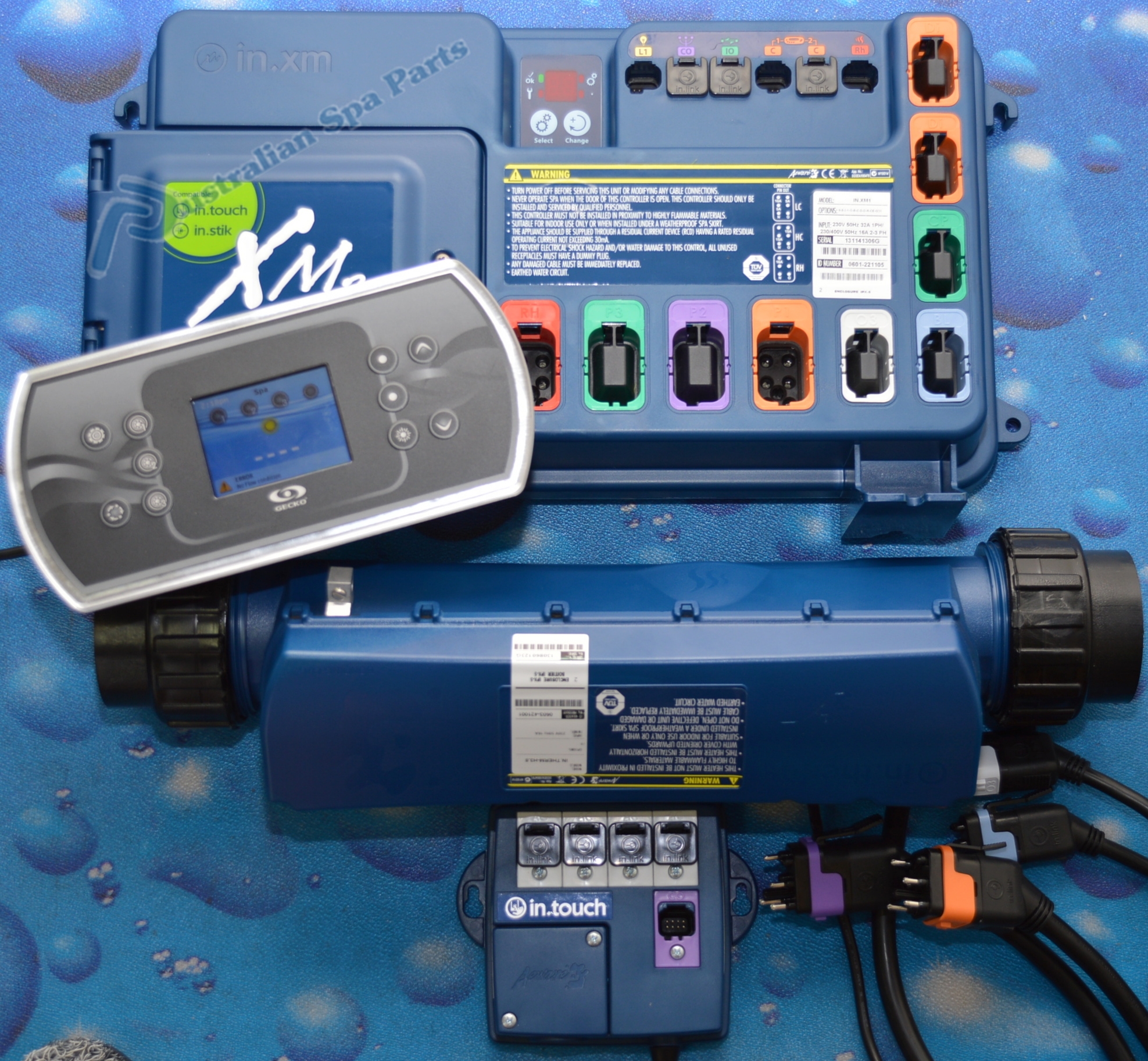 ---